We help
Flat roof services NJ
The construction or installation of a new flat roof on your structure is more than just a good decision – it's good business. Not only will a new flat roof add aesthetic value to your property, but it will help with heating and cooling costs too. There's no doubt that a new roof installation can be a pricey choice, but, and this is true, you could actually save money over the lifetime of the roofing. When you add up all of the repair costs and possible damage caused by a potential failure, you see that the once-prohibitive costs of new roofing could be minimal when compared to the negative impacts inherent in pushing an old flat roof past its prime.
Request a Free Estimate
Need to know how much your cost?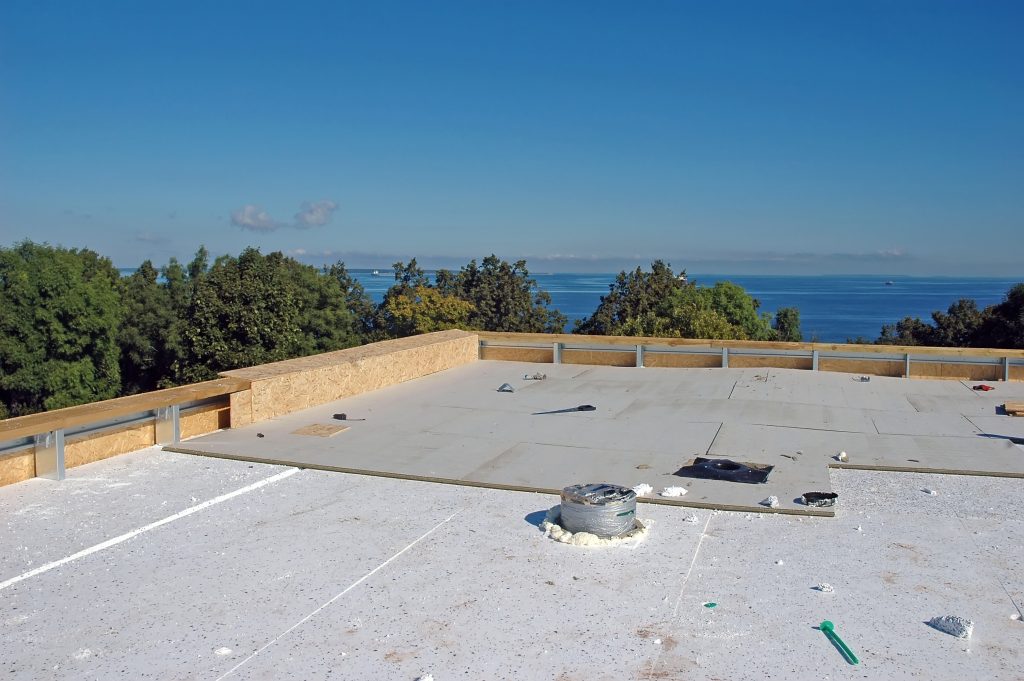 When replacing a flat roof consideration must be taken to ensure all structural elements, especially load-bearing, are in good condition. Our flat roof experts have the knowledge and skills to identify and replace these structural elements to ensure your new flat roof is going to protect your building.
We can explain the cost-benefits and life expectancy of each of our flat roof options. We install Built-Up Roofing, Cool Roof Coatings, EPDM Rubber Roofing, Modified Bitumen Roofing, TPO & PVC Roofing, and Sheet Metal Roofing.
Contact us today for a free, no-obligation flat roof replacement estimate and we will send our roofing experts to help you choose the best product for your structure.
Our Process
Inspection

01

A representative takes a look at your house on site and gives you an estimate for the project.

Job Done

02

After agreement our team will take care of all the work and get your roof in top shape again.

Warranty

03

Our job doesn't finish here. For any future problems we will help anytime.
What our previous customers say about us
Kenny at nextgen roofing was wonderful to work with. He was professional and took the time to explain all the repairs that needed to be made to my roof. The repairs were made in a timely manner and without any issues
nextgen roofing did an amazing with my new roof installation, very prompt with their response
I contacted them and Ken came the next day and measured my roof. He was able to give me on spot estimate and he supervised the job very well in the next few days. I was very happy with the outcome.
Contact Us
Need help with your Roof?