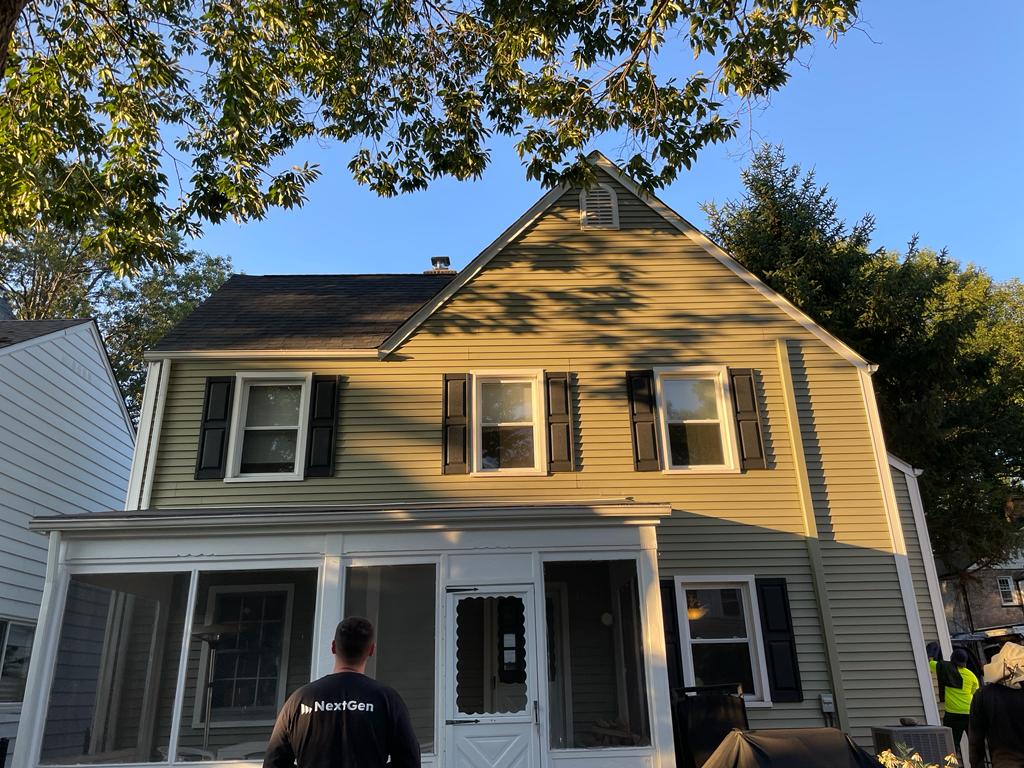 The dedication of a project manager is what sets NextGen Roofing apart in the roofing industry. Our project managers are not just administrators; they are passionate about their work, deeply committed to our clients' satisfaction, and dedicated to delivering roofing solutions that exceed expectations. Their dedication ensures that every project, whether it's a simple repair or a complete roof replacement, is executed with precision and care.
At NextGen Roofing, we believe that roofing is not just about materials and labor; it's about creating a safe, beautiful, and durable shelter for our clients. Our dedicated project managers play a pivotal role in achieving this goal. They are the unsung heroes behind our successful roofing projects, ensuring that every roof we work on provides lasting protection and peace of mind for our clients.
Our Process
Inspection

01

A representative takes a look at your house on site and gives you an estimate for the project.

Job Done

02

After agreement our team will take care of all the work and get your roof in top shape again.

Warranty

03

Our job doesn't finish here. For any future problems we will help anytime.